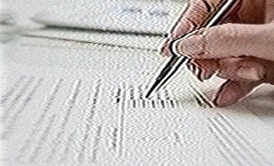 Unclaimed Property Reporting: Voluntary Compliance Services

Audit Resource Group

To encourage organizations to report and remit past due unclaimed property, many states and jurisdictions offer Voluntary Disclosure Agreements (VDAs).

Under a VDA, the state or jurisdiction agrees to waive penalties and interest in exchange for the organization voluntarily coming forth to report all past due unclaimed property.

The states and other jurisdictions have strict limitations, including that an organization requesting a VDA has not willfully neglected to report unclaimed property.

Additionally, once an organization has been advised that it is to be audited, it may no longer request a VDA.

Because each state and jurisdiction is different, it is recommended to obtain the services of an unclaimed property professional.

Audit Resource Group has extensive experience filing VDAs on behalf of clients.

Call us today at (206) 402-2733 to discuss if a VDA would be right for you.

info@auditresourcegroup.com

© 2010 Audit Resource Group LLC

Helping companies meet unclaimed property requirements while streamlining processes and reducing costs.

Escheat Reporting Services: