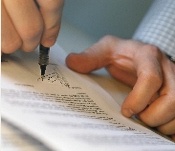 Audit Resource Group

Audit Resource Group Escheat Reporting Services

A financial asset held by an organization unclaimed by the rightful owner is considered "unclaimed property" (i.e., escheat). Common forms include uncollected wages, uncashed checks, outstanding credits, and gift cards.

After one or more years the escheatable property must be reported and remitted. Each state has a statute to specify reporting and remittance requirements, including deadlines, dormancy periods, and definitions as well as interest and penalties for unreported escheat.

Just getting started with Unclaimed Property?


Email us at info@auditresourcegroup.com
for our Unclaimed Property Primer




Our escheat consultants have extensive experience reporting unclaimed property. We help clients identify property exempt from escheat laws, review records for accuracy, and improve procedures for efficiency and compliance.

To best meet your specific annual compliance requirements, we offer several options:

Audit Resource Group is designed to bring high caliber talent to the midsize enterprise. You will find our rates more affordable than single-service providers and our level of personal attention to be outstanding.

Give us a call today at (206) 402-2733 to learn more about Audit Resource Group.

info@auditresourcegroup.com

© 2010 Audit Resource Group LLC

"Audit Resource Group's attention to detail and high level of service are impressive."

GENE LEVINE
VP and CONTROLLER
ENTERCOM COMMUNICATIONS CORP.
BALA CYNWYD, PA

Helping companies meet unclaimed property requirements while streamlining processes and reducing costs.