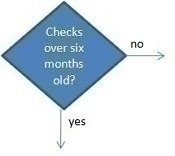 Unclaimed Property Reporting: Policies and Procedures

Audit Resource Group

With the passage of Sarbanes-Oxley (SOX), management is required by Section 404 to certify internal controls are in place and functioning properly, including controls for unclaimed property. The states are identifying unclaimed property as an area vulnerable to fraud and reviewing organizations' internal controls in their audits.

Audit Resource Group evaluates an organization's policies and procedures, documents processes as needed, and provides recommendations for improvement. We help organizations achieve greater efficiencies, increase corporate-wide compliance, and strengthen fraud deterrence.

Where few written policies and procedures are in place, we can craft an escheat manual for staff and management.

Call us today at (206) 402-2733 to discuss Unclaimed Property processes and procedures for your organization. We would be happy to review your current methods or create a manual specific to your requirements.

info@auditresourcegroup.com

© 2010 Audit Resource Group LLC

Helping companies meet unclaimed property requirements while streamlining processes and reducing costs.