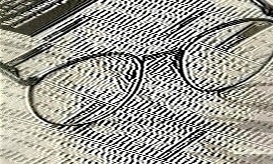 Unclaimed Property Reporting: Virtual Escheat Director

Audit Resource Group

Many organizations have a staff in place to perform unclaimed property duties, but seek support to enhance or augment their efforts. With our Virtual Escheat Director, we provide:

Our Virtual Escheat Director is available for a low semi-annual fee designed to meet the tight budgets of accounting departments.

Call us today at (206) 402-2733 to learn more about Audit Resource Group and the Virtual Escheat Director.

A monthly email detailing tasks and guidance for the next 30-60 days to help ensure due diligence, reporting, and remittance are done in timely and accurately

An unclaimed property expert available by email to answer your questions.

info@auditresourcegroup.com

© 2010 Audit Resource Group LLC

Helping companies meet unclaimed property requirements while streamlining processes and reducing costs.

Escheat Reporting Services:

A review of your records performed twice per year to identify exemptions and advise you of the due date for each unclaimed property item (given different dormancy periods and deadlines for each state, this feature is found to be very valuable)