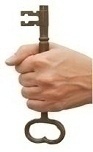 Unclaimed Property Reporting: Full Outsourcing Services

Audit Resource Group

Escheat Reporting Services:

Audit Resource Group simplifies unclaimed property compliance with guidance, due diligence, management updates, and, of course, preparing and filing unclaimed property reports on your behalf.

Our unclaimed property outsourcing solution comprises:

A formal review of past records for accuracy and completeness, a discussion of unreported escheatable property, and an exemption analysis of proposed escheatable property

Ideally suited to the midsize enterprise, Audit Resource Group offers high caliber talent, personable service, and affordable rates for meeting your annual unclaimed property requirements.

Prior to submitting a proposal, we discuss with you your specific requirements and tailor a solution to best meet your organization's needs.

Call us today at (206) 402-2733 to learn more about Audit Resource Group and our
outsourcing services.

A detailed schedule of unclaimed property compliance activities and milestones

Performance of due diligence, including tracking and follow-up

Regular management status reports

Production and submission of unclaimed property reports in accordance with the laws set forth by each relevant jurisdiction

Facilitation of remittance

Turnkey solutions a phone call away.

info@auditresourcegroup.com

© 2010 Audit Resource Group LLC

Helping companies meet unclaimed property requirements while streamlining processes and reducing costs.